Welcome to the Pet Vaccination Clinic
by Randhurst Animal Hospital!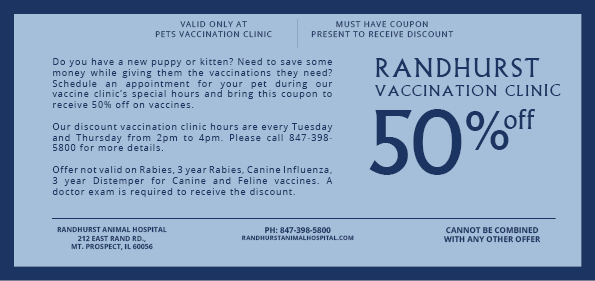 Do you have a new puppy or kitten? Need to save some money while giving them the vaccinations they need? Schedule an appointment for your pet during our vaccine clinic's special hours and bring the following coupon to receive 50% off on vaccines.
Our discount vaccination clinic hours are every Tuesday and Thursday from 2pm to 4pm. Please call 847-398-5800 for more details.
Offer not valid on Rabies, 3 year Rabies, Canine Influenza, Canine 3 year and Feline 3 year Distemper vaccines. To receive the discount, a doctor exam is required. Cannot be combined with any other offers.
Must mention discount at time of service.